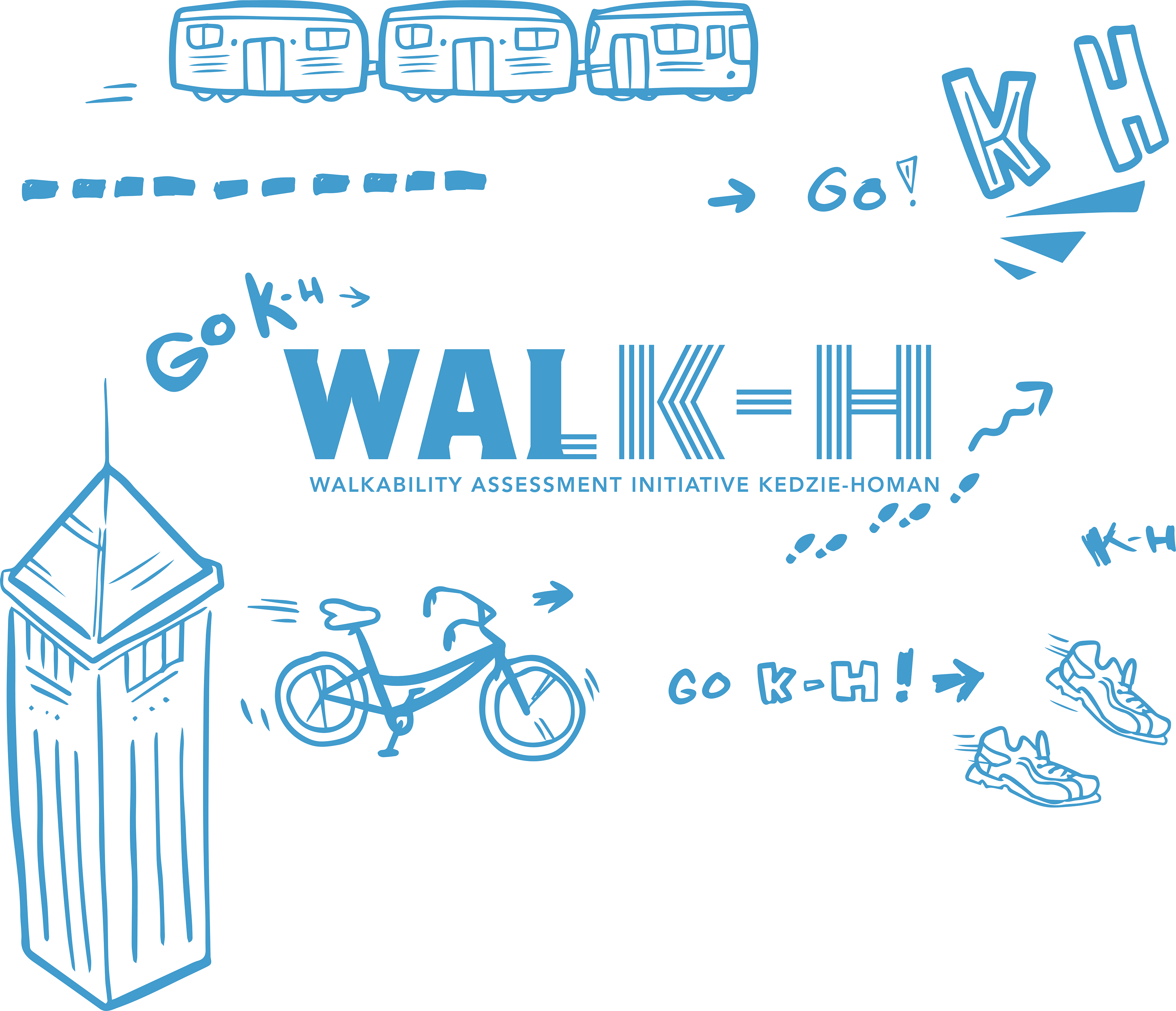 Hi, we are Odile, Taykhoom, Carrie, Melis, Bri, Tyrese, Kaleb, Kanaan, Kamarion, and Sabrina.

We're working with local organizations* to learn more about how people feel walking the half-mile area around the Kedzie-Homan Blue Line stop (the Homan Square area approximately between Harrison, Central Park, Roosevelt, and Sacramento streets).

The study wants to encourage people in Chicago to walk more to get exercise and improve community's ownership of public space, but understands that there are reasons why people don't -- like safety when you're walking, the condition of walkways, and the way that cars drive. Your feedback is extremely helpful -- thank you!

*Organizations include NLCCC (North Lawndale Community Coordinating Council), Elevated Chicago, the CTA, SAIC (the School of the Art Institute of Chicago), CLOCC (Consortium to Lower Obesity in Chicago Children), PHIMC (Public Health Institute of Metropolitan Chicago), and CDPH (the Chicago Department of Public Health). If you wish to learn more, you can contact us directly or read about the 2019 Healthy Chicago 2.0 Seed Grants to learn about project funding.